I've just been reading this BBC story about tomorrows public sector strike and the 'threat' to UK travellers. For one there isn't really a 'threat' to UK travellers, there will undoubtedly be disruption and confusion. There will be lots of reports that include interviews with angry want-to-be-travellers about  how people shouldn't be allowed to strike on the day that they want to travel and when it impacts on them personally..
But all that aside I find the choice of picture used by the BBC interesting, UK Border Agency staff in NATO helmets & stab vests
Why? Why do we need to see this slightly threatening image, which at first glance on the home page, looks like police officers in riot gear.
To me this adds a level of intimidation to the story and indeed the whole issue of the strikes, given that we have seen images of people rioting in Greece over the current financial situation and the proposed, severe, austerity measures that need to be put in place, the BBC almost seem to be alluding to this is how it will look on Thursday in the UK, police on the streets in full riot gear.
Why not use images like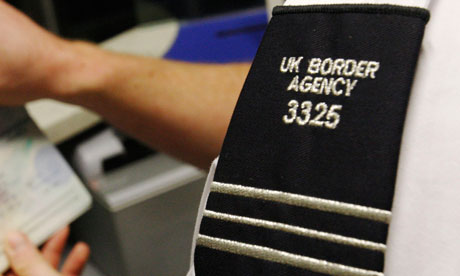 Or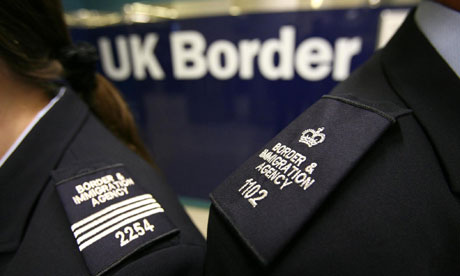 or even
I'm sure the massive resources of the BBC could find a better picture of UK Border Agency staff than one of them in helmets & stab vests?