This morning I tweeted out this about the EE tariffs for the new 4G services.
https://twitter.com/mike_rawlins/statuses/260610382828298240
Normally I wouldn't bother about something I've tweeted, but for some reason this has been retweeted more times than I care to count and it needs to be corrected.
I said 'unlimited' data package in the tweet, as @richardmajor68 pointed out here
http://twitter.com/RichardMajor86/status/260654921664323585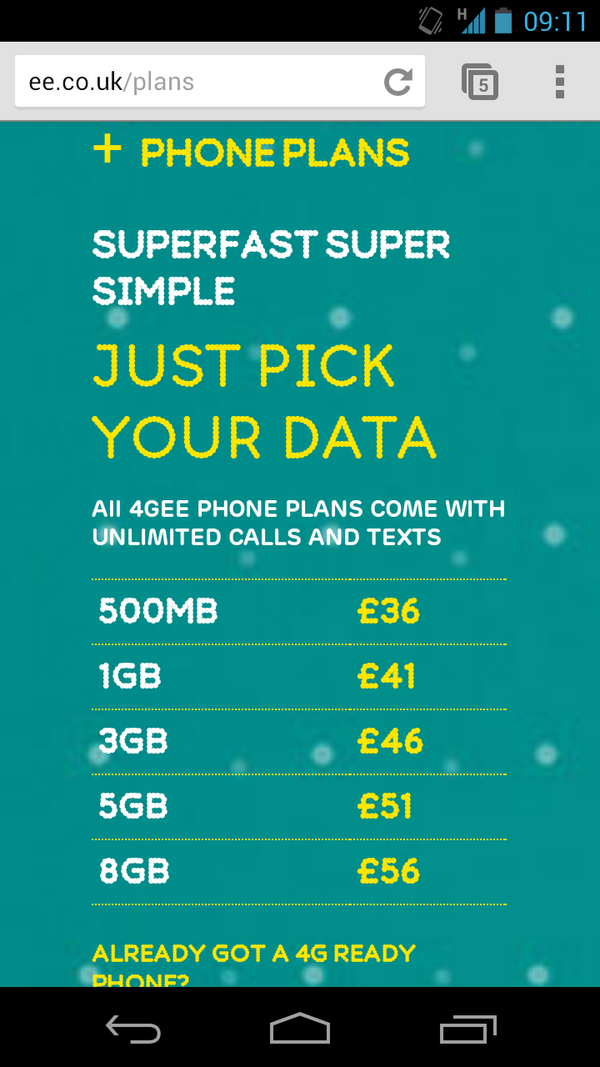 this is incorrect the voice and texts are 'unlimited' in the EE 4G bundles but data isn't, which is really really bad.
EE are saying that the 4G network will run between 25Mps & 38Mps which means that you will use the 500MB up in a couple of minutes and the 8Gig in less than an hour. The 4G service is offering most people a faster internet service on their phone than they can get at home.
Unlimited Texts & Calls aren't what people are signing up to 4G for, it is the super whizzy fast data transfer but capping it at 8Gig a month for £56 is crazy. Texts won't go any quicker, voice calls won't sound much better, it is all about the data.
Would you sign up to a service at home with a 8Gig allowance each month?
It's a bit like having a magazine subscription but only being allowed to read the first 10 pages each month without having to pay extra.